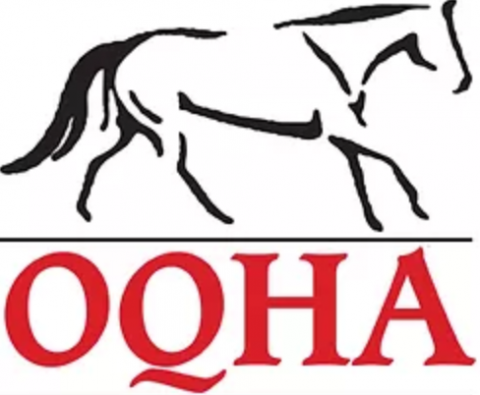 2022 OAQHA Challenge
Entries are now open for qualifiers.  Enter by the end of August 15 before fees increase.  Check your messages for the event entry invite.
https://oqha.on.ca/pages/amateur

With a full show season ahead in 2022, we are preparing for an even bigger and better OAQHA Challenge! 
The OAQHA Challenge gives all Non-Pro exhibitors an opportunity to ride in a unique format for payback, prizes, and recognition. 
NEW FOR 2022 - the Challenge will culminate in an exciting Finals ride-off at the OQHA Summer Finale Show, Labour day weekend in Ancaster Ontario. 
Classes Offered:
Showmanship, Horsemanship & Equitation
How to Qualify for the Finals:
You will ride concurrently in your respective Youth, Amateur, or Select class. There will be 4 'qualifying events' through the season, one in each area: 
Area 2 Spring Kick-Off, May 5-8 in Ancaster 
Area 3 Summerama, July 1-4 in Lindsay
Area 1 Sunsational Summer Circuit, July 15-17 in Ilderton
EOQHA Summer Sizzler, July 26-August 1 in Carp 
At each qualifying event, the scores will be tallied from all Youth, Amateur, and Select classes. Qualification will be based on the scores (not the placings) to ensure a level playing field for all Youth, Amateur and Select exhibitors (the number of people in your age division will not impact scores). If the show has more than 4 judges, your best 4 scores will be utilized in the calculation of your average. The Top 5 horse/rider combinations in each class will be invited to the Finals from each qualifying event. If someone has already qualified at a previous event, we will invite the 6th place horse/rider, etc. Our goal is to have 20 qualified exhibitors ride (or lead) off in the Finals. 
Once you have qualified, you are in! Therefore, it is not a requirement to show at all 4 qualifying events.  However, of course, the more qualifying events you plan to attend the higher your chances of earning a spot in the Finals!
We strongly encourage participation from Level 1 exhibitors and will have special Level 1 awards, but please note that qualification will be based on scores in the Youth/Amateur/Select classes. This is a requirement to ensure a level playing field - such that the same pattern/judging criteria was utilized for all exhibitors.  
How to Register:
Anyone who competes in a Youth, Amateur, or Select class at one of the qualifying events listed above will be automatically considered for qualification. There is no need to register in advance ! We will notify the 5 qualifiers in each class after each qualifying event, and invite you to register to ride off in the Finals at that time. 
All Finals registrations must be received by August 15th. The Finals entry fee will be $35 per class (or a discounted OQHA member price of $90 for all 3 classes if qualified). 
Benefits:
Our goal with the OAQHA Challenge is to provide an exciting opportunity for all Non-Pro exhibitors to compete for payback and prizes. With the format of one qualifying event per area, we are hoping to encourage participation from across the province. 
It's also a unique opportunity for all Non-Pros to ride in the same arena and test their skills against different competitors than they have in their classes most weekends. Using a scored format (instead of placings-based) ensures a level playing field for concurrent qualification. 
The exciting Finals will provide these Top 20 qualifiers an opportunity to ride off on a challenging pattern in front of an engaged audience at the Summer Finale show. This will culminate in an awards ceremony to offer recognition for the hard work of all of our participants!